Affiliations & Certifications
National Roofing & Sheet Metal Co., Inc. is a member of the following professional organizations:
National Roofing Contractors Association (NRCA)

NRCA is one of the construction industry's most respected trade associations and the voice and leading authority in the roofing industry for information, education, technology and advocacy. NRCA provides roofing manuals and educational resources to keep its members up-to-date with the newest and best developments in the roofing industry.
Michigan Roofing Contractors Association (MiRCA)

This state-wide association is comprised of qualified roofing, sheet metal and waterproofing contractors in the Bay City, Detroit, Flint, Lansing, Southeastern and Western Michigan regional areas who employ competent labor and are dedicated to the improvement of the industry.
Sheet Metal Air-conditioning Contractors National Association (SMACNA)

SMACNA is a standards-setting organization that provides manuals and technical standards for members worldwide. SMACNA members perform work in industrial, commercial, institutional and residential markets. They specialize in roofing, heating, ventilating and air conditioning; architectural sheet metal; industrial sheet metal; kitchen equipment; specialty stainless steel work; manufacturing; siding and decking.
Roof Connect Member

RoofConnect is a professional roofing trade organization, comprised of over 60 independent commercial roofing companies throughout the U.S. This affiliation recognizes the need for complete regional/national coverage of consistent superior service from the most reputable, trustworthy, independent roofing contractors in the industry. This network of resources, services, technology, materials, workmanship, information sharing and communication will improve tomorrow's roofing industry.
Joint Apprenticeship Training Committee
Trustee for the Roofers International Labor Management Committee (JATC)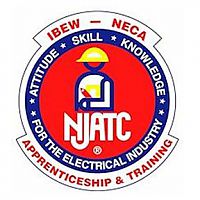 National Roofing is insured, bonded, and meets or exceeds all OSHA requirements. Safety is of prime importance to our operation.